All Signs Point to Us
We're a premier, one-stop custom sign shop that proudly serves the local area. From banners and business signs to posters and promotional products, our experts are ready to turn your sign project into a work of art.
If you're looking for a top-quality custom sign company with friendly, skilled professionals, stop: You've just found it. Now we'll work with you every step of the way to exceed your expectations.
Blog: Engaging Signs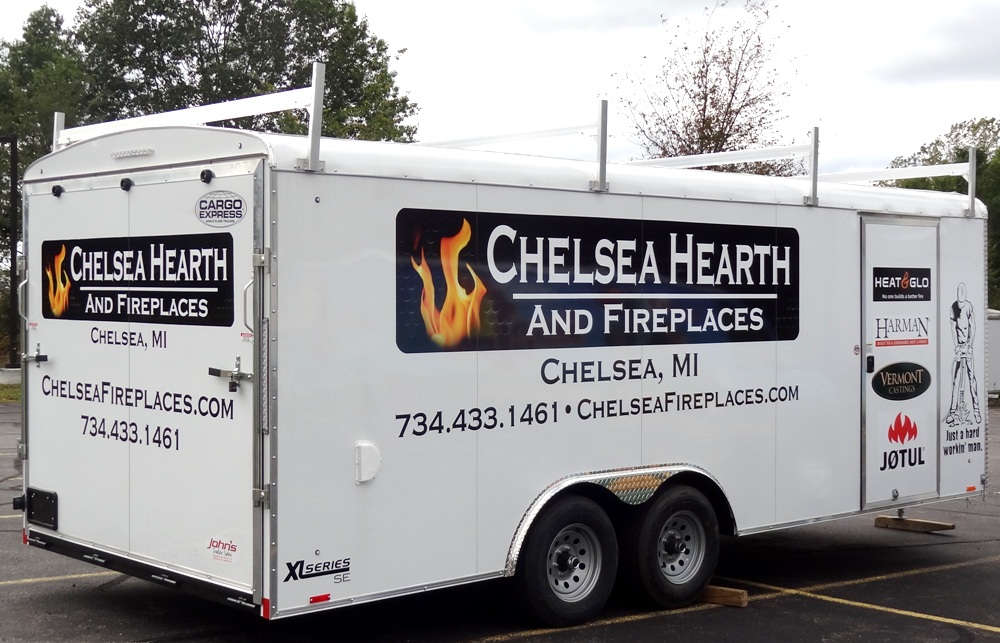 Including a design element in your logo that communicates your product or service will probably increase the effectiveness of your logo.  The trailer shown here is a good example.  The name "Chelsea Hearth And Fireplaces" together with the flame graphic clearly communicate what this business is about.  This is called a descriptive logo.  Descriptive logos usually do a better job of marketing your business than non-descriptive logos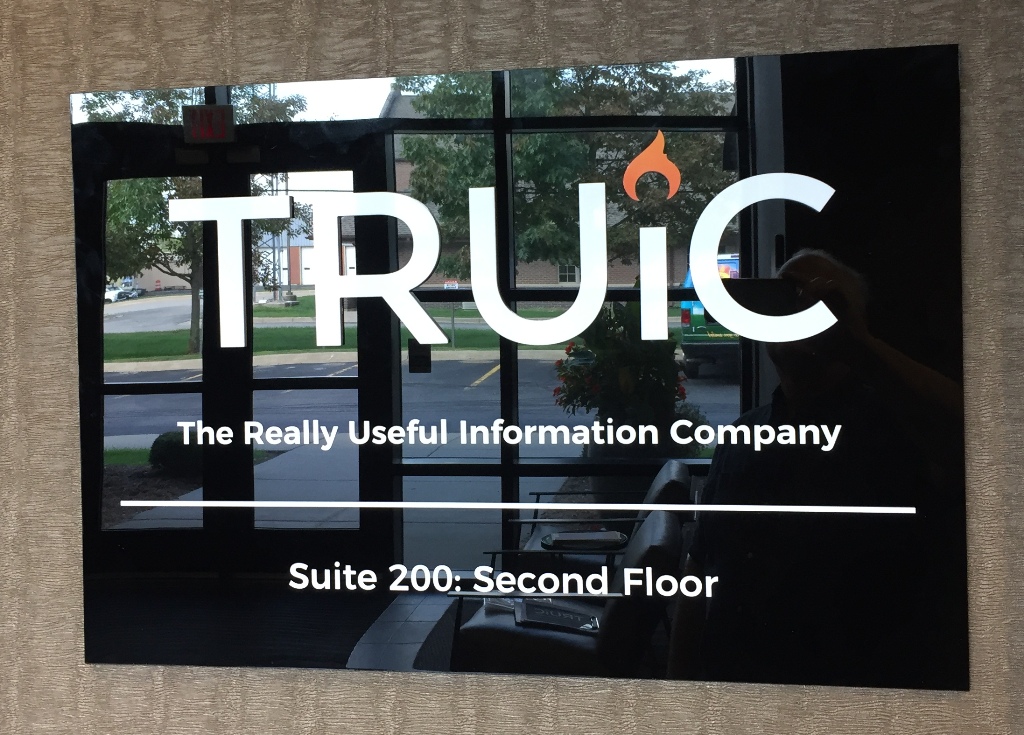 We often make lobby signs from acrylic (such as Plexiglas) because it looks great and gives your business a professional look. This sign for TRUIC has the logo laser cut from white acrylic and mounted to a black acrylic background.  The black acrylic reflects whatever light sources are in the room--in this case the outside light coming through the front doors. You can even see the reflection of our van outside in the parking lot! We put a French cleat on the back so the sign could be hung with no visible fasteners. We really enjoy making beautiful signs like this!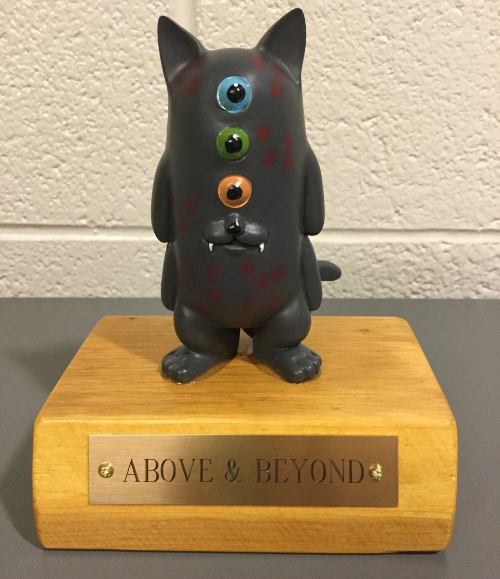 These unique creative awards were made by Roger Arnett, an engineer with the School of Music, Theatre and Dance at the University of Michigan, to recognize various people for their contributions. For the bases he used floor boards from the old stage floor at Britton Recital Hall. Signs In 1 Day provided the engraved brass plates. I love seeing what our customers do with the signs we make! Thanks for the photos Roger! These are really cute awards!  
In The News